The last time you purchased or leased a new vehicle, you probably had the same basic experience as thousands of others. You do some research, probably on the internet, and then head to the dealership. As soon as you leave your vehicle, you are immediately approached by an aggressive salesperson and hit with a barrage of questions. You are then shown a car or two, taken for a test drive, and before you can say "let me think about it," you are sitting at a desk starting the negotiation process, hours of it!  Unfortunately, this is usually what you have to endure when buying a new car, spending hours going back and forth with a trained salesperson and manager whose goal is to keep you there and wear you down to the point you just want it to end. You are then escorted into the F&I department where you are pressured into buying unneeded add-ons and accessories, and of course signing all the paperwork.
You have just dealt with a salesperson and a string of managers who are highly trained in the art of negotiations and overcoming objections.  Dealers spend hundreds of hours and thousands of dollars training their sales force to maximize their profits.  They are all professional salespeople.


Most people are not professional car buyers, so why go up against a professional car seller alone. Why not partner with Okuma Enterprises, a licensed professional auto broker/(buyer) with over 60 years experience negotiating on behalf of people just like you.  Since 1962, we have negotiated with hundreds of new car dealerships to get the best pricing and financing for our thousands of new and repeat clients, each on an individual basis. Contrary to what some believe, as your auto broker, we add value not cost to your new car purchase. We never charge a fee.
With thousands of satisfied customers over the past 60 years, we represent volume and credibility to any new car dealership and that is why they happily want to work with us to help you.  We have developed long-term relationships with most new car dealers of all franchises, and our goal is to establish a long-term relationship with you as well.  We never require a deposit before locating your vehicle and never charge a fee. Your complete satisfaction will always be our top priority.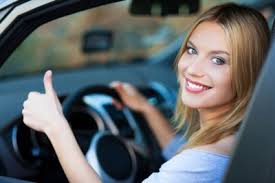 It is a very simple process. All you do is provide us a detailed description of what you are looking for (year, make, model, color, options, etc.) and then we go to work.  We will search our dealer networks to locate the exact vehicle you are looking for and negotiate the best possible price. Because we work with each dealerships fleet manager, we bypass the showroom sales force and their commissions saving you time and money.
We will help you arrange financing, and if you have a trade-in, we will have it appraised and apply the proceeds towards your purchase or hand you a check, we also handle lease buy-outs..
We will prepare all paperwork in advance, and you can either visit our office to pick up your new vehicle, or we will personally deliver it to your home or office. Never set foot in a dealership again! Its so easy..
NO PRESSURE, HASSLES, OR FEES!