Auto Purchasing in Los Angeles
Most auto buyers will negotiate and purchase a new vehicle every four to five years, whereas most  automobile salespeople will go through the process of negotiating a best sales price four to five times per day. It is well known that New Car Dealers spend hundreds of hours and thousands of dollars per year training their sales staff with techniques that have been successfully tried and tested over many years. You, the auto buyer, will sit at a desk across from a salesperson, and in many cases their manager, for hours trying to negotiate the best price. Keep in mind, both the salesperson and manager are highly trained and skilled in areas such as sales techniques, the mindset of a new car buyer, overcoming all customer objections, and maximizing profits for the New Car Dealer.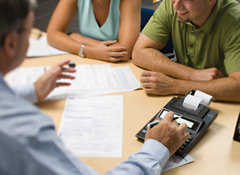 Auto Buying in Los Angeles: The concept behind using an auto broker like Okuma is relatively simple. You are not a professional car buyer, so why go up against a professional car seller alone? With the confusion of financing, add-ons, fees, taxes, and the hurried jargon filled nature of the dealership, it only makes sense to leave the bargaining up to someone who won't be fazed by the wheeling and dealing. And thousands of satisfied customers have been glad they did. Countless success stories have been told and retold about the hundreds, and even thousands of dollars saved over a best price offer made one day from a dealership, only to have an auto broker secure a better price just days or even hours later.


Auto Purchasing in Los Angeles: Established in 1962, Okuma Enterprises is widely recognized as California's original auto broker serving thousands of satisfied clients. With over 60 years in Los Angeles, Okuma Enterprises is the longest established licensed and bonded Automobile Dealer/Broker in all of California, and possibly the entire United States. Our clients typically save $1000s and never set foot in a new car dealer.  And as a referral driven company, our commitment to you goes well beyond finding the best deal on your next new or used vehicle, our goal is to establish a long term relationship with you and therefore your complete satisfaction is our top priority. WE NEVER REQUIRE A DEPOSIT BEFORE LOCATING YOUR VEHICLE AND NEVER CHARGE A FEE.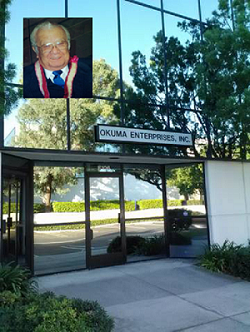 Los Angeles Auto Buying: Just provide us a detailed list of what you are looking for (make, model, color, options, etc…) and we do all the leg work. We will locate your new vehicle based on your exact specifications, and negotiate the best possible price. Because we represent significant volume and have long term relationships with most dealers, we work directly with their fleet managers bypassing the "showroom sales force" and their commissions. Our representatives will literally shop your order to several new car dealers finding the best deal available. We  locate, negotiate, and even help with financing. After a thorough inspection of your new vehicle we can have it delivered right to your home or office. Why spend hours at the dealership when Okuma can take care of everything for you, and we never charge you a fee. NO PRESSURE, NO HASSLES, NO FEES! Car purchasing in Los Angeles is very competitive, so use a professional. We add value to your purchase not cost.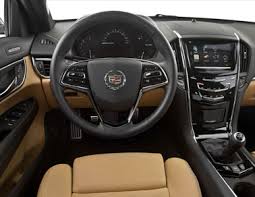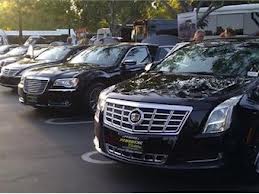 SALES AND LEASING
Los Angeles Auto Purchasing can be a very time consuming process for most. We save you time and money by locating your new or pre-owned vehicle for you. Simply provide us with the specifics of your request, and using our unmatched network of dealer contacts, we will locate your vehicle and negotiate the best possible deal. We are not a dealer referral service and therefore are not contracted with any specific dealers, so we can arrange the best purchase or lease deal for you virtually anywhere. We will quote you a price right over the phone, or by fax or e-mail.  We are recognized as the best and most trusted auto purchasing service in Los Angeles, 59 years running!
FINANCING
We can arrange competitive financing for you. We have access to manufacturer low-rate specials for purchases and leases, and can also recommend credit unions which usually offer the most competitive rates. You can also arrange your own financing, whichever is best for you. So no matter what your credit circumstances may be, we can help.
DELIVERY
Your vehicle will be conveniently delivered right to your home or office with a complimentary full tank of gas, or can be picked up at our location. For auto purchasing in Los Angeles, delivery is free to most areas, and we will be there with you when your new car is delivered to make sure you are 100% satisfied.
As a Los Angeles Car Broker, not only do we provide fleet pricing on most vehicles, but added accessories as well. All manufacturer accessories include the manufacturer's warranty. We even obtain manufacturer extended warranties, usually for much less than you would get on your own. We also provide installations at our location for less!
AFTERMARKET PARTS AND SERVICES
We can obtain and install almost any type of aftermarket product (i.e. rear spoilers, sunroofs, truck bedliners, tires and wheels, exhaust systems, high performance upgrades etc.) This also includes discounts on LoJack, alarms, paint protection, paint repairs, and window tint. Ask us for anything automotive!
TRADE-INS - LEASE RETURNS
All trade-ins are welcome. We will appraise your vehicle, make you an offer and hand you a check, or we can apply the value directly to your purchase, there is no delay, and we will arrange the loan pay-off transaction if applicable, and handle all the DMV transfer paperwork.  We can also arrange to buy-out your lease early or take in your lease return. Even if you are not ready to purchase or lease today, we can find a buyer for your used vehicle, saving you time and money.
ONGOING PERSONALIZED SERVICES
We establish long-term relationships with all our customers and welcome calls at any time. Whether it is a question or concern regarding warranties, DMV, parts and service, or basically anything, we are here to help, before and after the delivery!

We are the first Licensed Car Broker in Los Angeles, since 1962 ! We are proud to say that we are recognized as the largest and most trusted Auto Broker in Los Angeles.