Pre-Owned              

Browse pre-owned VEHICLE ADS POSTED BY PRIVATE SELLERS AND AUTO DEALERS.. All ads are 100% FREE,  buyers contact sellers directly. Sellers can reach 1000's of potential buyers. To post your vehicle,  simply click on the "Sign Up" link to get started ..There is no time limit, run your ad until you sell your vehicle, add as many vehicles as you like..
(All vehicles posted for sale are by independent sellers and dealers who have no affiliation with Okuma Enterprises. )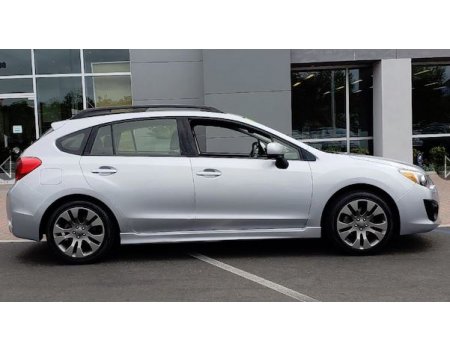 Specification
Manufacturer(Make)
Subaru
Mechanical Details
Appearance and Condition
Exterior Color
Ice Silver Metallic
Pricing
Description
2013 SUBARU IMPREZA 2.0I SPORT LIMITED HATCHBACK
Comments: 
LOW MILES!!! CARFAX One-Owner. Clean CARFAX. Ice Silver Metallic with Black Leather-Trimmed Upholstery, Bluetooth Hands-Free Connectivity, Automatic temperature control, Heated Front Seats, Remote keyless entry, Split folding rear seat, and Steering wheel mounted audio controls, and 17"Alloy Wheels

VMVS#8911
Additional Features
Free Quote
We'll locate the exact vehicle you are looking for, negotiate on your behalf for the best possible deal, and deliver your car to your home or office. We can typically save you more time and money than any other car buying service, or New Car Dealer, and we never charge a fee. Los Angeles Car Brokers since 1962.
Let us know what you are looking for in your next vehicle. We'll process your request and get back to you within 1 hour or less. NO OBLIGATION.
Click Here For Free Quote
Important News
Featured Pre-Owned Vehicles From Dealers and Private Sellers